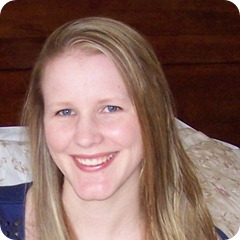 At Digital Scrapbooking HQ, I'm creating a unique system where you can get your Photoshop questions answered and you can use your computer to do what you want it to!
G'day I'm Melissa, Aussie mum and digital scrapbooker. I've been using my computer to create beautiful things for about 15 years now.
I spent 10 years working in graphic design using a variety of software systems including Photoshop and Photoshop Elements. I've also taught a University unit on presentation systems and graphic design.
I've been focusing my skills on digital scrapbooking since October 2007. My work has been featured at Log your Memory, The Daily Digi, Scrapbookgraphics, and the Daily Scrapper. I was a teacher at True Scrap 3 in April 2012 and was published in the 2012 Log your Memory Challenge Book. In 2012 I was a Ella Friend for Ella Publishing,  Wendyzine Scraps and Log your Memory.
Hear my Story
Listen to my scrapbooking story in this recent interview with Debbie Hodge.
Podcast: Play in new window | Download (61.0MB)
Enough about me though… how can I help you?

You can also email me at melissa@mshanhun.com
Leave Voicemail
Just talk into your computer and I'll get the message

Leave a voicemail here
I'd love to hear from you
Want to hear what others say?
Melissa Shanhun is an accomplished digital scrapbooker, a True Scrap 3 instructor, and a natural teacher. She's known for her ability to simplify complicated steps so anyone can create fantastic results!

- Lain Ehmann from Layout a Day
I had the distinct delight of speaking with Melissa via Skype a week ago today. Melissa is based in Perth, Australia where she owns and operates the website Digital Scrapbooking HQ. She asked if we could chat about scrapbooking and our upcoming Big Idea Festival. I adore women like Melissa who are doing their part, in their corner of the world to inform and inspire and spread the joy of memory keeping.

Go Melissa!

-Stacy Julian from Big Picture Classes
I've known her for a few years now and I love how Melissa really gives everything 110% and still finds time to gets her stories scrapbooked!

- Jennifer Wilson from Simple Scrapper
Please note some links on this site are affiliate links, so Digital Scrapbooking HQ will receive a small portion of the sale at no extra cost to you. All reviews are the honest opinion of Melissa Shanhun.