Do you have a photo that's a little worse for wear? A fading print from the 70s? A grainy 1930s relic?
I can help!


I have 7 years experience in photo restoration and retouching. I can take your photo from damaged and faded to pristine bright!
Quotes
I can provide a no obligation quote on-site or via email - contact me at melissa@mshanhun.com
For onsite quotations I take bookings and asses your photo in the spot.
For email quotations, please allow 24hrs for a response and then I'll provide a full quote within 3 working days after receiving your photo.
Restoration
For your older photo I can provide repairs for the following damage.
Tears
Scratches and surface damage
Worn edges
Faded and discooloured images
Retouching

I can also retouch photos, editing their contents and overall look to achieve the best possible image.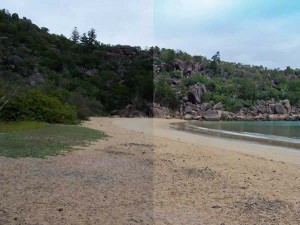 I can work with prints or digital images.
Some retouching ideas.
Turn your overcast skies blue
Clean away food from your baby's face
Create a perfect group shot – where everyone is smiling & has their eyes open!
Get rid of red eyes
Remove blemishes or wrinkles
Remove tattoos
Repair holes in clothing
Smooth skin